Our Story | CodeTrade
CodeTrade is a software development company as well as a corporate entity that specializes in the promulgation of enterprise software solutions, all customized and curated for the maximum benefit of your business. Our reach now spans across the globe, with clients in Europe, USA and South East Asia among other regions.
However, like most other corporate entities of the startup ecosystem, our beginnings were humble and simple.
The Evolution of Our Team
CodeTrade started off as a conversation between two people, which then evolved into a one-room establishment that journeyed far and wide into the digital realm to find possible tie-ups, collaborations and of course, people like you.
Before we knew it, the room had evolved into a large office, while the duo driven dream transformed into a large team-driven enterprise. With certified software development experts from various walks of life, each of them having conquered the intricate landscapes of major frameworks, technological solutions and development/design techniques, we became a commendable unit offering diverse digital services.
The development of the team further involved the amalgamation of principles, values and beliefs, all of which were aligned and aimed at creating something unique, innovative and unexplored before by other entities that are a part of this particular field.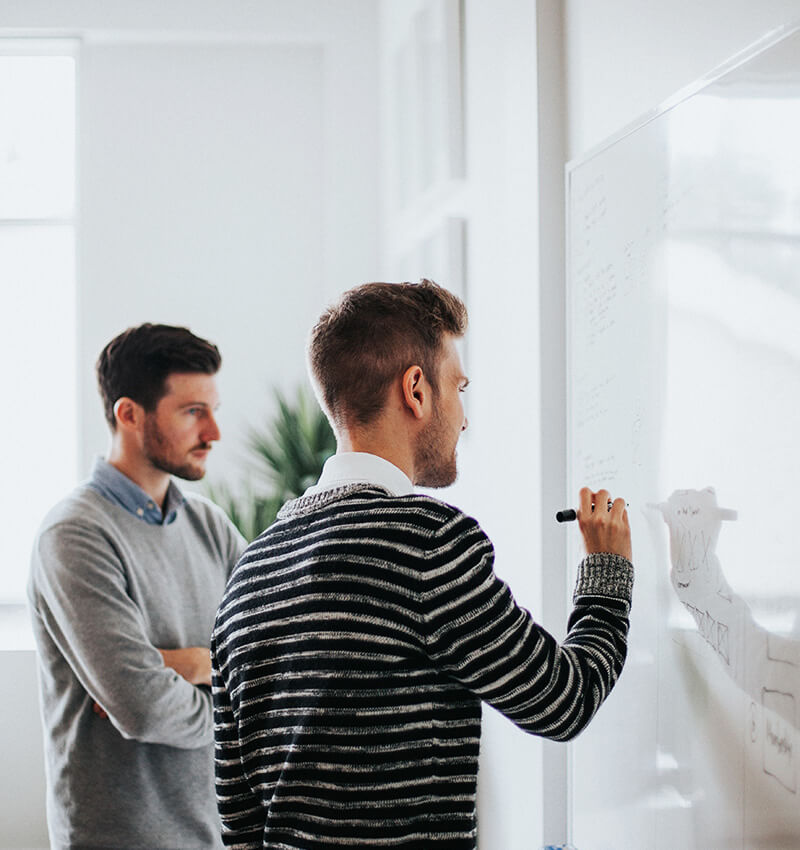 The Journey of our Business
What started off as a team of backend developers catering to those aspects of a business which were too technical and complex for normal individuals to handle, soon was converted into a whole new level of experience for us.
We found ourselves using some of the major technological tools and techniques that the world banks on for building the future, such as AI, Blockchain, ERP and CRM, and more. Our expertise in the world of today, includes portal development and custom enterprise system development for the purpose of managing organizational processes.
Whatever your preferences, needs, and requirements, we have a system with your name on it!
Industries that we Cater To
Gain the CodeTrade Edge
The development of novelty in this digital world of ours, where every major process is driven by technology, is a journey that requires sacrifice and courage. We, as a group of young individuals, have explored the depths of possibilities and continue to do so, through collaborations and tie-ups, which help us expand our horizons and develop new and improved techniques to sculpt and build the works of art that we call software, application and web solutions.